On June 10, 2008 my Oma, Ellen George passed away. It was as a girl in her home town of Straubing, Germany that her love of music and the zither was instilled by friends and family. Coming to the U.S. after World War II, she brought her love of music with her to the Philadelphia Zither Ensemble, as a member for many years. Before she passed, she wrote a letter detailing her involvement with the zither which I would like to share in honor of her memory.



Her letter begins:

We were a musical family. My dad played the button harmonica, which my brother also played. My sister Johanna played the accordion and my oldest sister learned the violin. My zither was bought in a store well known in my home town. A friend of my dad taught me how to play, for which my dad payed him 10 Marks. I went once a week for three years, then we learned how to harmonize together.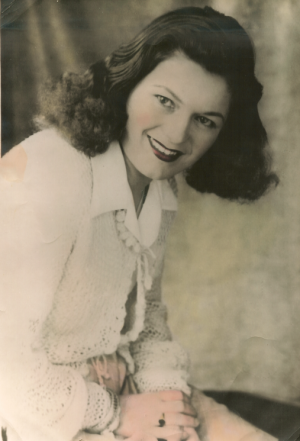 Frau Ellen George
After World War II it fell apart as myself and three other sisters married American soldiers and we drifted apart as each lived in a different state. Only one sister, Johanna, lived in Delaware so she was the only one close to me.
Sadly, I didn't play for years until I got to know my friend Richard in Philadelphia. That's how I found out about Zapf Music and also found a group of people who then started a zither ensemble. That's how I got to pick up my zither again.
It lasted quite some years, as we played for many gatherings at various Philadelphia clubs. I really enjoyed my time with the group. But for health reasons I had to drop out. What a shame.
But then comes my other good surprise. As I was visiting my daughter, my grandson came also to visit. So I played for him and he must have really liked it as he gave me a pat on the back, saying how he liked it.
So a little while later, I heard it first from one of my zither player friends that my grandson bought a very new, expensive zither. Luckily where he lives there is a woman there who teaches zither. He's taking lessons and coming along very good. I am very proud of him. I wish more Omas could say that about their grandsons.
My Oma concluded her letter by listing a number of her favorite songs. These were Lily Marlen, Das Alte Förster Haus, La Paloma, Some Viennese songs ( Wiener Lieder ) and Holzhacker Buam. Although she will be dearly missed, I will always remember her through the music that she loved. This is her gift to me.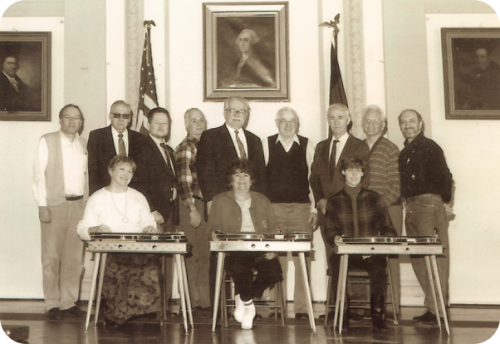 The Philadelphia Zither Ensemble (Ellen George, seated front row center)

Has the zither been a part of your life? Would you like to share your story? If so, contact us.