Gerhard Strassgschwandtner works as a guide in Vienna, Austria and collects all kind of objects related to the movie The Third Man, which was shot in the postwar ruins of Vienna in 1948. Passion meets profession when Gerhard decides to create a museum out of his extensive collection. On September 15, 2005 the Third Man Museum is officially opened by the British Ambassador and the Vienna City Councilor for Culture.


Soon after the opening yet another incredible acquisition is done: The original zither Anton Karas used in London to compose and to record the film music goes to the Third Man Museum! Since Karas' death in 1985 the instrument had slumbered in the gardenhouse of his former wine restaurant for exactly 20 years.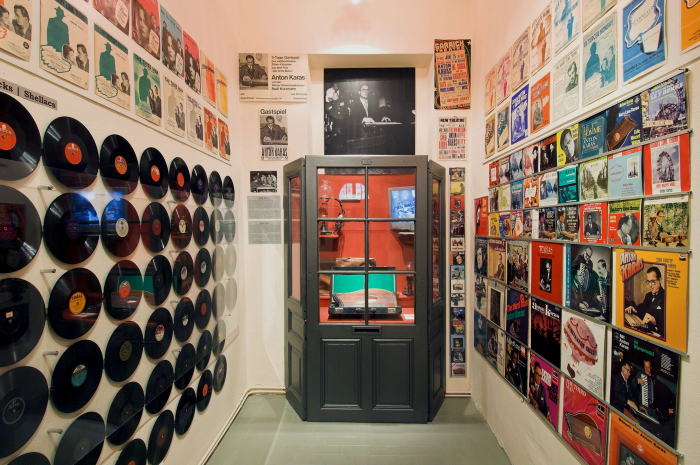 Photo Courtesy Third Man Museum Vienna ©
After his enormous success Karas put aside this instrument which dates from the time before his fame. He then used only exclusively customized zithers. One of these newer instruments you can find today in the State Collection of Ancient Musical Instruments. Another one he took with into his grave. But the very zither accompanying him to London before his popularity is now to be seen in the Third Man Museum.
The museum is a private collection which is steadily changing and growing...
Only at the turn of the year 2007/08 the museum has expanded again and consists now of 10 rooms. The new part named "Harry Lime's Vienna" deals with Occupied Vienna 1945 – 55 (the historic background of the movie). Backed by the quotes of the movie, the new rooms show a vast array of original documents of the time and give an unusual approach to contemporary history.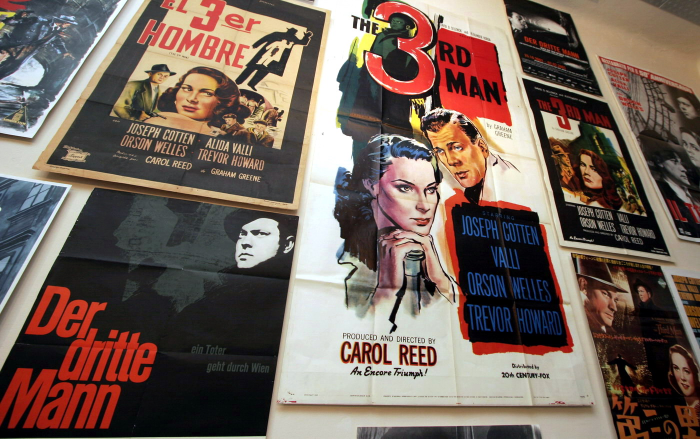 Photo Courtesy Third Man Museum Vienna ©
Further exhibits: Historic movie posters, lobby cards, cinema programs from more than 30 countries; the original cap of "Little Hansel"; 400 cover versions of the "Harry Lime Theme" from the Beatles to the Glenn Miller Orchestra – all to be listened to via a computer terminal; 90 book editions of Graham Greene's novel including the first editions of England, USA, Germany, Holland, France, etc. Highlight of every visit is the screening of a short movie sequence on a historic projector.


The Third Man Museum is the project of Karin Hoefler and Gerhard Strassgschwandtner. For additional information, visit the Third Man Museum's web site at www.3mpc.net or e-mail contact3mpc@hotmail.com


Do you have stories or experiences pertaining to the zither that you would like to share with the community? If so, contact us.