This zither photo of the Louisville Zither Club, taken in 1907, was sent to us by The Filson Historical Society. Oscar Below is standing in the back row, second from the right. He was a machinist who worked for the L & N Railroad and lived in the neighborhood in which the German American Club of Louisville was first established. Although not yet confirmed, it is believed the man sitting front row and center is Joseph Hugh, former director of this club.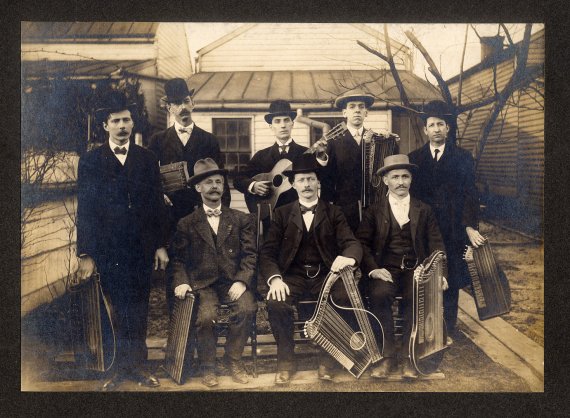 Photo Courtesy of The Filson Historical Society ©


Our thanks go to The Filson Historical Society for sharing this historic zither photograph. The Filson, founded in 1884, endeavors to preserve the culture and history of Kentucky, the Ohio Valley and the Upper South. For more information, visit their web site at www.filsonhistorical.org.
Do you have a historic zither photo that you'd like to share? If so, email dave@zither.us, or use the provided contact form.